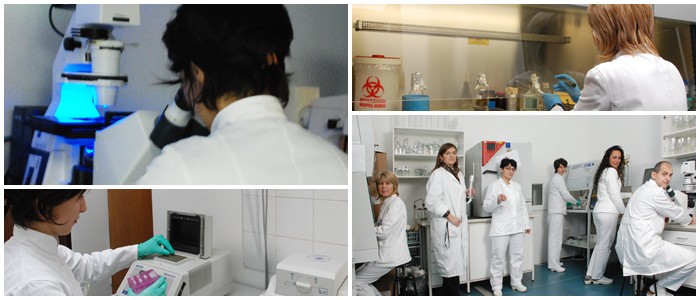 Head of the Department of Virology
Dr. sci.vet.med. Vesna Milićević, research associate
Phone: 011 / 2851096
Fax: 011 / 2851089
E-mail: virusologija@nivs.rs
Areas of work :
Diagnostics of animal viral diseases.
Development and improvement of virological diagnostic methods.
Participation in scientific research projects.
Main activities :
Virological diagnostics (virus isolation, FAT).
Serological-immunological diagnosis of viral infections of animals (ELISA, IFAT, AGID, VN, HI test).
Molecular diagnosis of viral diseases (PCR, RT-PCR, Real-Time PCR, Real-Time RT-PCR, RFLP).
Control and monitoring programs based on virological tests.
Introduction of new diagnostic methods.
Organization of interlaboratory comparative tests of laboratories at the national level, as well as confirmatory tests of findings obtained in other laboratories.