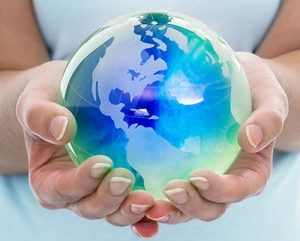 One of the goals of the Institute as a scientific research organization is the establishment of international scientific cooperation for faster integration into the world's scientific, economic, social and cultural flows and inclusion in the European research area. There is an expressed need for the Institute to strengthen all forms of international cooperation in the field of biomedical and biotechnical sciences, which includes above all:
– exchange/mobility of Institute researchers
– developing new methods of scientific research work
– application of joint international projects
– publication of scientific papers
– organization of scientific conferences
The Institute's researchers have intensive cooperation with numerous prominent scientists and institutions in the world. Within this, the Institute's policy is to form joint research projects, within which it encourages the stay and exchange of its researchers in world-renowned laboratories in order to gain experience in an international framework. Particularly good formal or informal cooperation exists with a number of institutions, including:
The Friedrich-Loeffler-Institut (FLI) Insel Riems
The World Organization for Animal Health (WOAH)
International Center for Veterinary Training and Information "Francesco Gramenzi" (CIFIV), Istituto " Caporale " , Teramo
The Technical University of Denmark (DTU)
EuFMD, The Food and Agriculture Organization of the United Nations (FAO)
Iowa State University, College of Veterinary Medicine, Ames, USA
The Istituto Zooprofilattico Sperimentale dell'Abruzzo e del Molise "Giuseppe Caporale" (IZSAM), Teramo, Italy
Institute for Fisheries Research – Lyngby, Denmark
The Center for Environment, Fisheries and Aquaculture Science, CEFAS – Weymouth, Great Britain
National Institute for Public Health and the Environment, The Netherlands
Department of Clinical Veterinary Medicine University of Cambridge, Great Britain
National Veterinary Institute – Oslo, Norway
Faculty of Veterinary Medicine – Iasi, Romania
Faculty of Veterinary Medicine – Timisoara, Romania
Faculty of Veterinary Medicine – Cluj-Napoca, Romania
University of Veterinary Medicine, Vienna, Austria
Veterinary Faculty – Sarajevo, Bosnia and Herzegovina
Croatian Veterinary Institute – Zagreb, Croatia
Veterinary Faculty – Thessaloniki, Greece
Vaso Butozan Veterinary Institute – Banja Luka, Bosnia and Herzegovina
Veterinary Institute in Skopje, Macedonia
Faculty of Veterinary Medicine – Skopje, Macedonia
Carlo Denegri Fondation & Infectious Disease, Unit A, Tropical and Parasitology Service Amedeo di Savoia Hospital, Turin, Italy
Institute for Comparative Tropical Medicine and Parasitology, Ludwig-Maximilians University (LMU), Munich, Germany
Veterinary Research Institute of Thessaloniki NAGREF – Thessaloniki, Greece
Laboratoria de Parasitologie CHU Purpan – Toulouse, France
National Diagnostic Scientific Veterinary Institute – Sofia, Bulgaria
The Institute is one of the founders of the International Center – Center for Veterinary Training and Information "Francesco Gramenzi" (CIFIV), Teramo, Italy.