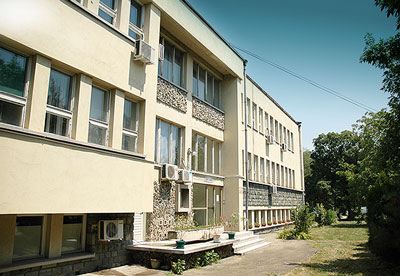 Director of the Institute for Food and Drug Control
Dr. sci. Vet. honey Jasna Kureljušić

Phone: 011/7191273
Fax: 011/7191274
E-mail: jasnakureljusic@yahoo.com
The Institute for Food and Drug Control located in New Belgrade at the location Autoput no. 3.
All departments of the Institute, with an integrated and multidisciplinary approach, deal with the control of animal feed and food of animal origin, from the aspect of health and quality, as well as the control of drugs for use in veterinary medicine, as well as scientific research work that is directly aimed at improving production and food control.
The main feature of the Institute is a large analytical capacity and a standardized qualitative approach to testing, given the availability of staff, equipment and space, factors that are able to perform testing of a large number of different samples of raw materials and finished products in a well-coordinated and procedurally defined work process.
Departments of the Institute, in addition to the standard methods prescribed by the valid Regulations (ISO, JUS ISO, AOAS), use standard methods from the European regulations for food safety and pharmacopoeia, and a large number of methods are accredited according to the SRPS ISO/IEC 17025:2017 standard.